Word Pecker

Swipe away words in a falling letter grid as quickly as possible.

Word Pecker is an easy-to-learn, word puzzler where the goal is to find long words in a changing letter grid. This game provides challenge and fun for players of all ages!
---
Play!
Choose a platform to play on:
---
Video
---
Screenshots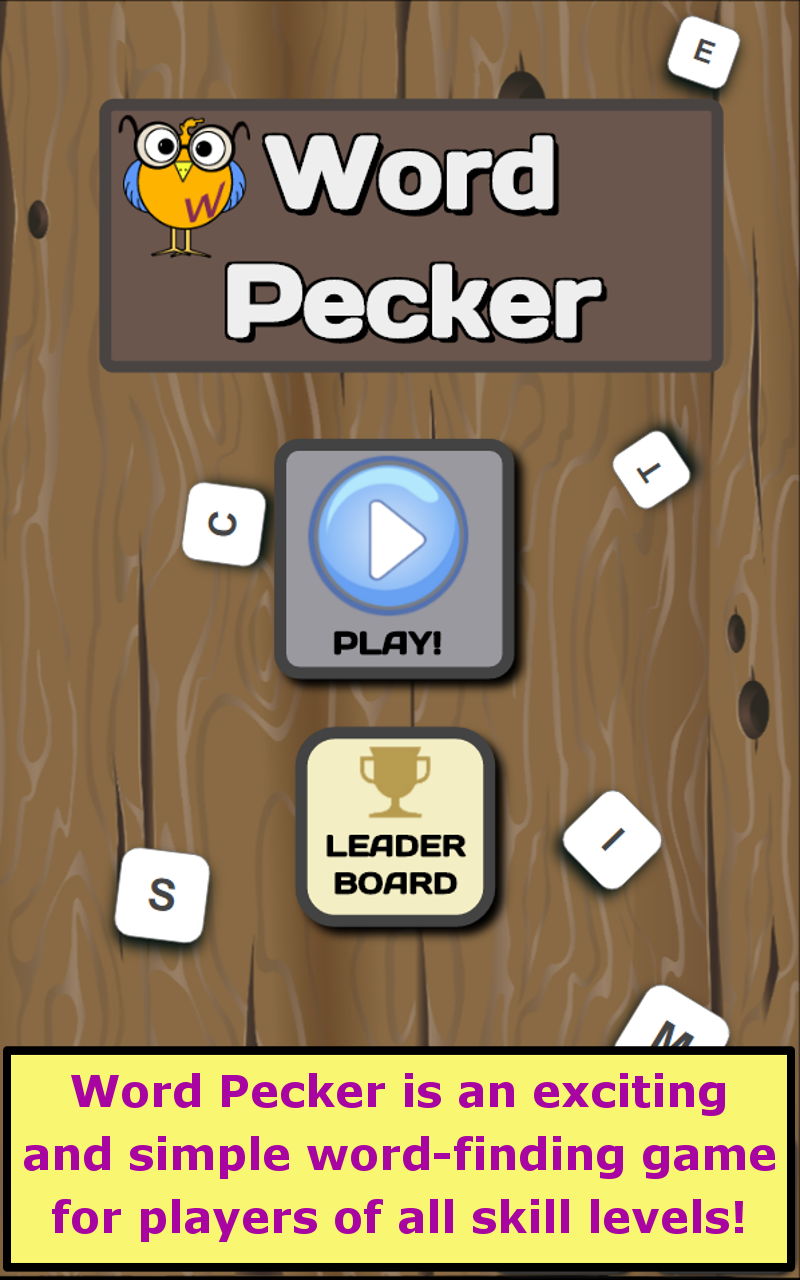 ---
Description
The basic rules:
1) Swipe letters to make words.
2) Letters can be moved left and right.
3) Long words get BIG scores + bonuses!
4) GAME OVER if letters gets too high.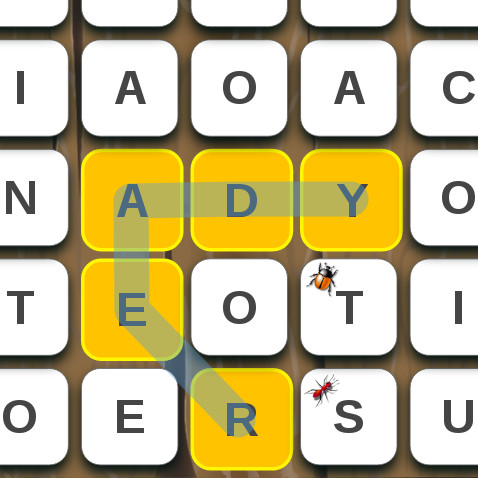 TIPS:
Speeds increase after each word, so make long words!
Longer words give score bonus multipliers:

2x

3x

5x

7x

10x

?!?
...
Chain together multiple bonus insects for HUGE scores!