Word Lock

Unlock unique word scramble puzzles!

Word Lock is a unique and addicting word scramble puzzler where you rotate columns of letters to make valid words in all rows, similar to a circular combination lock but with letters! This game provides challenge and fun for players of all ages!
---
Play!
Choose a platform to play on:
---
Video
---
Screenshots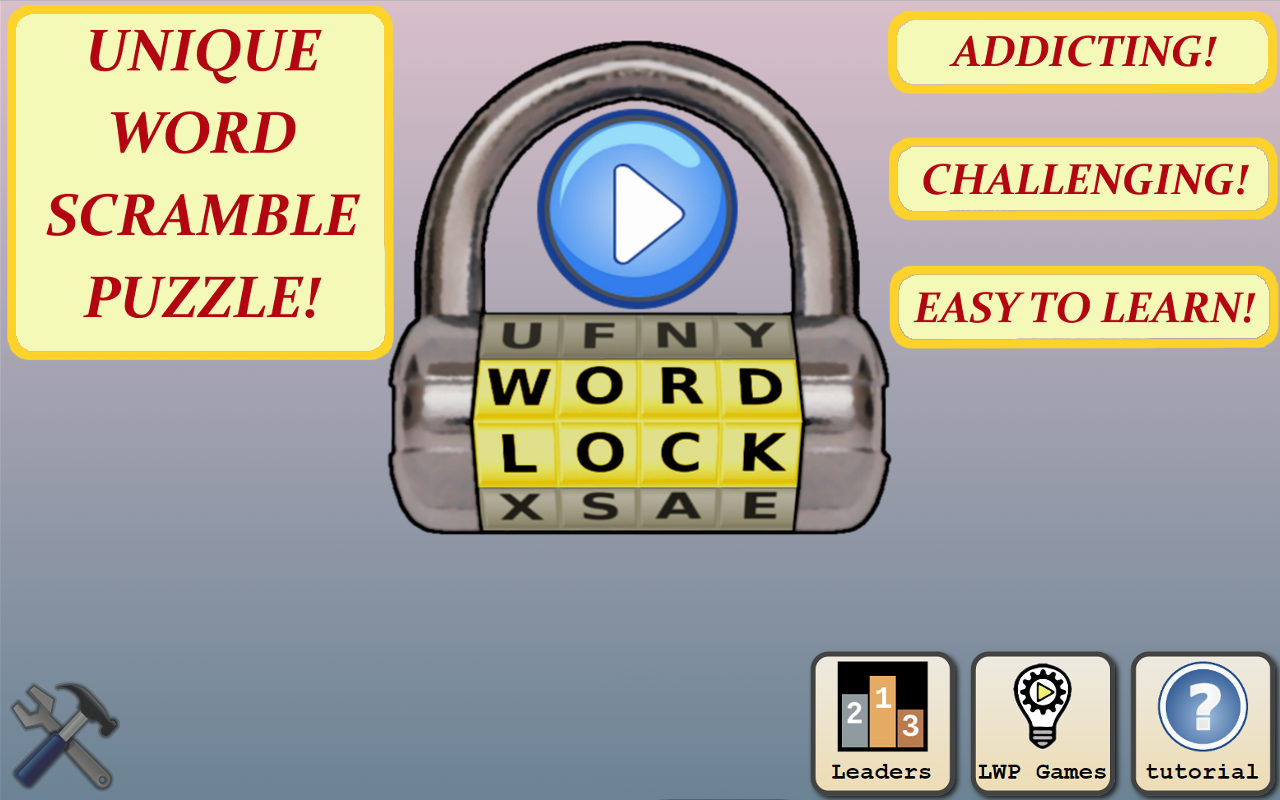 ---
Description
The basic rules:
1) Swipe letter columns up or down to make valid words in all rows.
2) Notice letters will rotate around to the other side.
3) A game consists of 12 puzzles of increasing difficulty.
TIPS:
Score big by solving puzzles quickly.
Look for common word endings like -ING and -ER.
If you skip a puzzle, your bonus multiplier will decrease.
If you have a valid word but other words are still scrambled, look for columns with the same letter.