Numbino

Make the longest sum chains in a changing number grid as quickly as you can!

Numbino is an easy-to-learn, math puzzler where the goal is to find simple, long sum equations in a changing number grid. This game provides challenge and fun for players of all ages!
---
Play!
Choose a platform to play on:
---
Video
---
Screenshots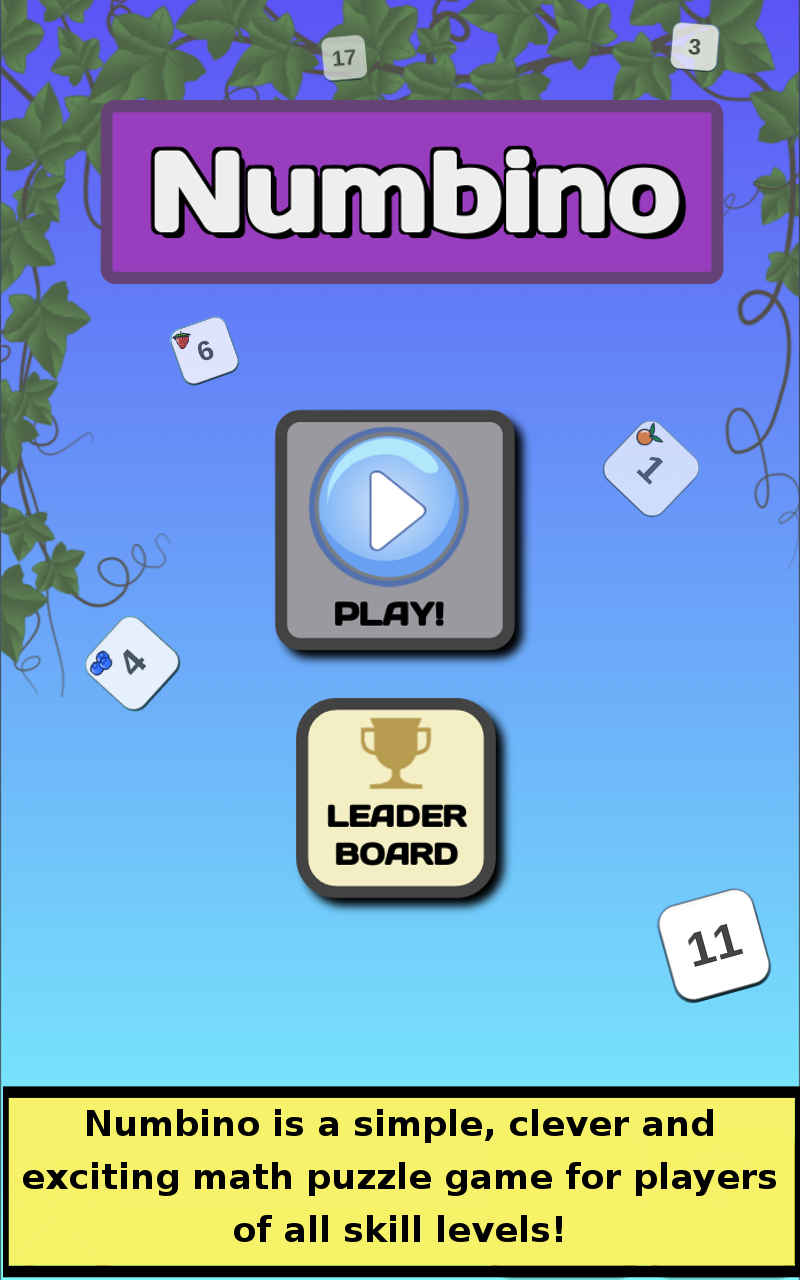 ---
Description
Swipe to add numbers.
Sum must equal last number swiped.

(EXAMPLE: 2 + 4 + 5 + 2 = 13)
Make sums quickly to clear numbers before the grid fills up!
As you progress, the game will get harder:

=> bigger numbers
=> negative numbers
=> faster speeds
TIP: Make loooong equations:

=> bigger scores
=> bonus multipliers
MORE TIPS:
If a cell has a bonus multiplier, you can tap it once and spend it to get a new random number for that cell.
Try to keep a good mix of different sized numbers to ensure you can always make an equation.
Score = (sum) X (equation length) X (bonuses)