Crafty Words

Dig to craft words and tools, fight monsters, solve puzzles, and find treasures!

Crafty Words is an easy-to-learn word puzzler and adventure. Dig deep underground to find letters and make long words. You will encounter monsters and obstacles as well as puzzles and treasures. Making special words will craft helpful items to keep you scoring big and digging deeper! This game provides challenge and fun for players of all ages!
---
Play!
Choose a platform to play on:
---
Video
---
Screenshots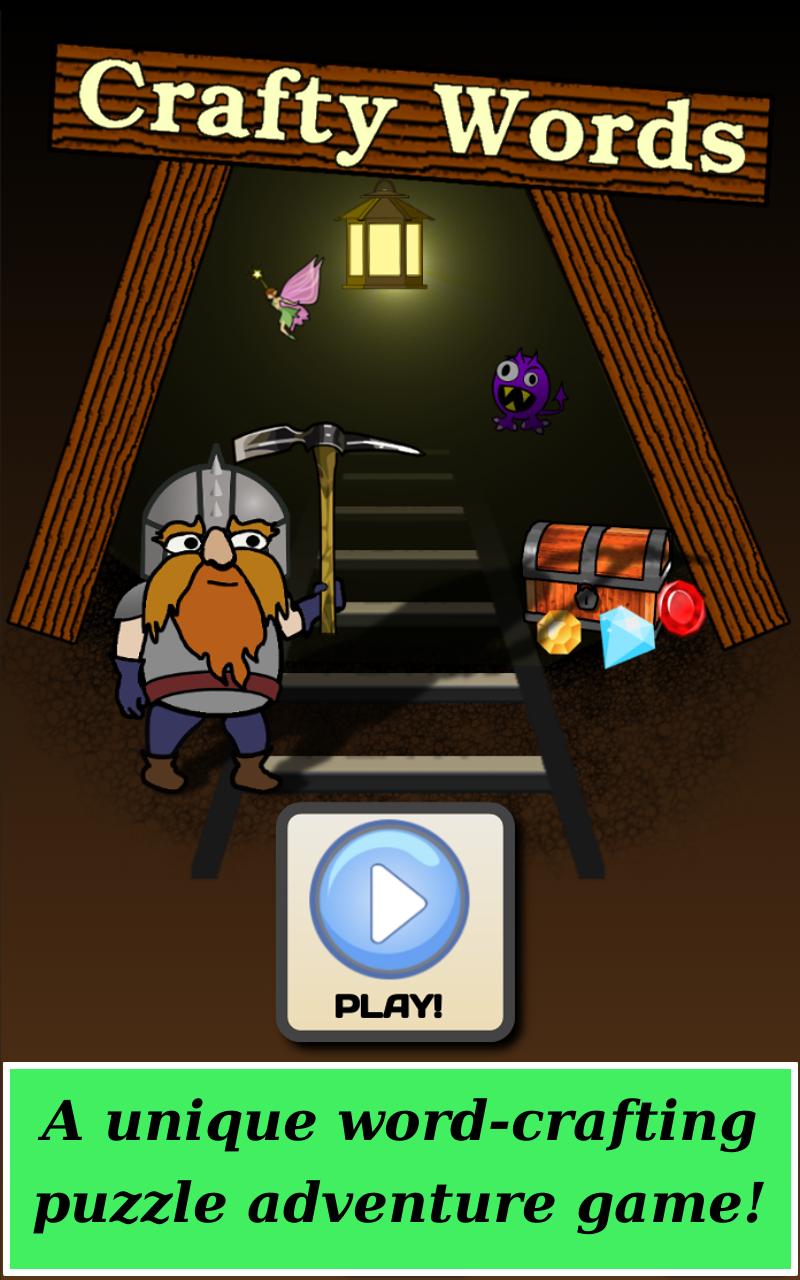 ---
Description
The basic rules:
1) Tap letters to dig and make words.
2) Make special words to craft helpful inventory items.
3) More monsters and obstacles appear as you dig deeper, but so do rewards!
4) If your health runs out: GAME OVER
TIPS:
Longer words get MUCH bigger scores!
Collect gems for HUGE bonus word scoring!
Special words will craft new inventory items. Experiment to discover hundreds of them!
Making incorrect words and failing monster battles will reduce your health.
MORE TIPS:
Word scores are based on 3 factors: word length, bonuses, and your depth.
Keep a good mix of consonants and vowels to help ensure you can make a word.
Check your inventory for helpful items to help you in a tough spot.
Check the leaderboard to see how your best score ranks with players around the world!